On November 16, 2022, the 20th China International Semiconductor Expo kicked off successfully in Hefei, Anhui Province. The Expo aims to further strengthen the exchange and cooperation of the supply chain of the global integrated circuit industry chain, display the latest innovative technological achievements of the integrated circuit industry, and promote the high-quality development of China's integrated circuit industry, economy and society.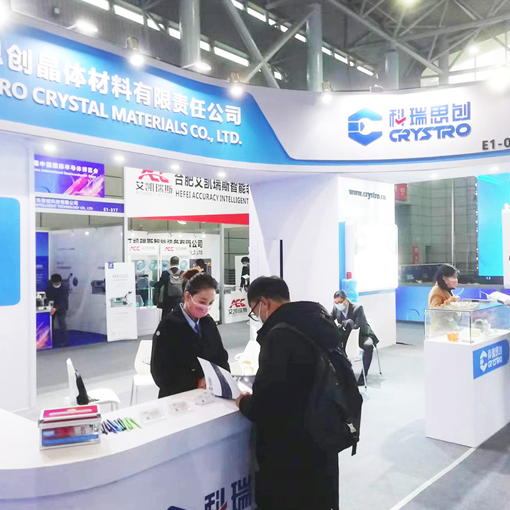 As an upstream company in the semiconductor industry chain, Anhui Crystro Crystal Materials Co., Ltd. has been committed to the research, development, production, processing and sales of advanced crystal materials and their application devices. In this exhibition, Crystro participated in the exhibition as scheduled with various crystal materials, including magneto-optical crystal TGG and TSAG; Piezoelectric crystals LGS, LiTaO3, LiNbO3; Scintillation crystals Ce: LUAG, Ce: GAGG; Laser crystal Nd: YAG; Application devices: electro-optical Q-switch, free space isolator, Faraday rotator and related crystal wafers and substrates.

Welcome customers with demand to consult and negotiate!